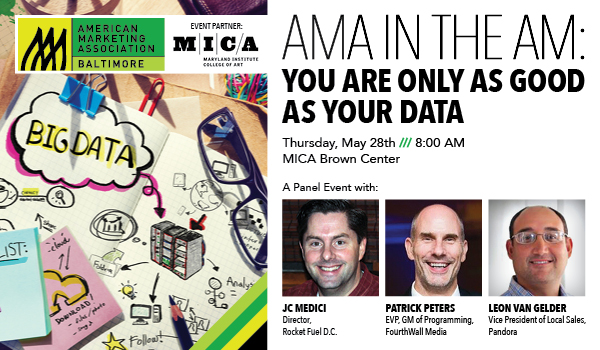 Join an all-star cast from the world of Big Data!
May 28, 2015, 8:00AM-10:30AM
Brown Center
1300 W Mt Royal Ave
Atrium & Falvey Hall
Baltimore, MD 21217
Meet the innovative players and top leaders from the world of Big Data as they  have a frank in-depth exchange on critical business topics and openly and honestly discuss real capabilities of Big Data, separating the fiction from the reality.
Led by a moderator, this panel will address industry challenges and provide a comprehensive overview of current business concerns, offering solutions and strategies for success.
– See more at: http://amabaltimore.org/4203/ama-in-the-am-big-data-event/